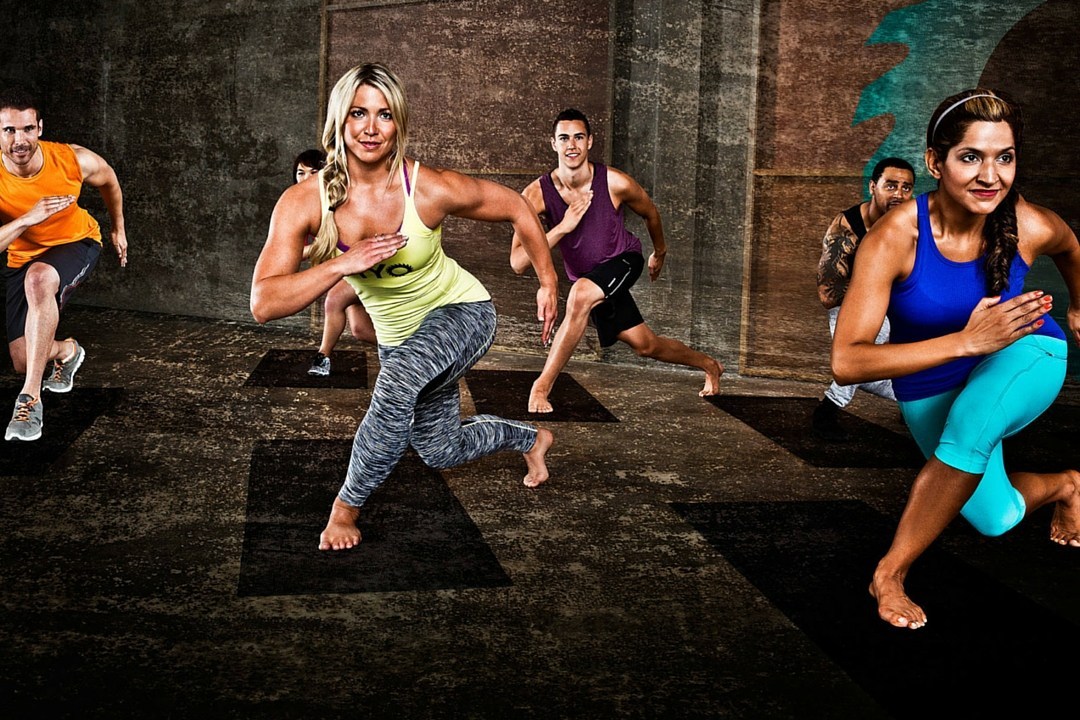 You may have heard of Chalene Johnson's PiYo and wonder if it's an effective way to keep fit and burn fat. Well, PiYo is one of the best low-impact yet high-intensity exercise video programs you can follow as a woman. It was developed by the founder of Turbo Kick system, Chalene Johnson and it combines the muscle-sculpting benefits of Pilates with the flexibility and strength advantages of yoga.
PiYo introduces you to a dynamic, flowing sequence of exercises that can help you burn serious calories and help you tone and lengthen your muscles which leads to increased flexibility. This is not like standard yoga or Pilates classes that lead you through dozens of repetitive movements or poses.
This program is effective if you desire an incredibly defined physique because it cranks up the speed to deliver a true-fat burning, low impact workout. You don't have to lift unwieldy weights or suffer the jumps; neither do you have to stress your joints. The program is laid-back, and it features some upbeat tunes to ensure you have a fun-filled experience.
The Chalene Johnson's PiYo Base kit contains 10-easy-to-follow workouts on 3 DVDs. It also comes with a workout calendar and a quick guide. Beyond that, it contains some bonuses including a measuring tape and a Get-Lean Eating Plan.
With every PiYo session, you can burn calories and fat while sculpting and defining your whole body.
The workouts found on the 3 DVDs include:
Core: This hits your powerhouse at every side. It helps you build a strong core, obliques, flat, and sculpted abs. Additionally, it aids you in building a strong and sexy back.
Align the fundamentals: This includes effective moves tailored to give you a perfect form. It breaks down the movements in the program for maximum effect and the best result possible.
Define Upper body: This workout helps to chisel your upper body, carve your triceps, shape your arms and give you defined, sexy shoulders. It's incredibly effective for building a perfect body shape.
Define Lower body. Get lean and sleek legs with this workout. It helps to lengthen and strengthen your entire lower body, from hamstrings and glutes to your shoulders.
Drench: This works every muscle in your body and helps to maximize fat burning. It will kick-start your metabolisms and leaves you drenched as you melt away excess body fat.
Buns: This helps to give you that perfect tight and round butt. It focuses on your glutes by lifting and tightening the muscles in your entire backside.
Sweat: This is a traditional PiYo workout that helps to sculpt your entire body in dynamic fashion. It includes some fast-paced cardio yoga flows and body weight resistance strength training.
Strength intervals: This non-stop body carving, calorie-incinerating workout does not require any equipment or weights. In just twenty-five minutes, you'll experience the maximum effect, all while avoiding bulk.
TurboFire HIIT 20: Intense workout that pushes you to the limit to grant you that perfect body.
Sculpt: This routine keeps your muscles under tension for a period of time. It works by varying tempos to trigger metabolic changes and this generates muscular endurance. On top of all that, it burns fat and transforms your figure in an amazing way.
Apart from these, the Chalene Johnson's PiYo video program also comes with some strength workouts including:
Strong leg: This helps to build amazing quads, hamstrings, and glutes for the strongest and most defined legs. It guides you through slides demonstrating stretches, squats, and lunges to achieve strong legs.
Full body blast: It features slides which help you to speed up your fat-burning potential in just 30 minutes.
What you need to follow the PiYo program
The first thing you need is you. Then, you need a space wide enough to carry out each lesson given by the instructor from all directions. You also need a Yoga mat, a towel, and water to stay hydrated. This program also throws in a PiYo 60-Day Calendar which supports you in keeping up with a routine. This way you can monitor your progress as you build strength, stamina, and flexibility. The Get-Lean Eating Plan helps you to adopt clean and lean eating habits which you can fit into your lifestyle.
What is the duration of the program?
PiYo is a 60-day program that involves various workouts scheduled 6 days a week. Each workout ranges from 25-45 minutes, but most sessions are completed within 30 minutes. However, you'll get faster results with PiYo than most traditional yoga or Pilates programs because PiYo involves intense cardio which has a quick fat-burning effect.
Does PiYo require you to be in great shape?
This program is suitable for all age groups, body types, and fitness levels. You don't need to have any prior knowledge or experience. Chalene will take you through each stage and teach you everything you need to know about the program.
The results are dependent on the effort you put into following each video session. Your diet is also important for maximum result, hence, the need to follow the Get-Lean Eating Plan included with the kit.
It's important to note that it's prudent to consult or seek advice from your physician before starting any exercise program like PiYo. Not only that; your doctor must also guide you before you begin any nutritional plan or trying a meal replacement therapy. This is imperative, especially if you are breastfeeding or pregnant. You'll also need medical guidance if you are suffering from any medical condition.
Wrapping it up
Whether you desire to burn unwanted fat and lose weight, or start living a healthier lifestyle, Chalene Johnson's PiYo Base kit can help you achieve your fitness goals. Join the millions of people it's helped stick to an exercise routine and maintain a fit body.